Game: Real Drift Multiplayer Free Download

Real Drift Multiplayer is a drifting game with realistic graphics and extensive customization options. Aim for the highest scores by competing with your opponents in single and online modes.
About This Game
Real Drift Multiplayer is a drift game that can be played with other players in single-player mode and online. This game draws attention with its realistic graphics and impressive gameplay. It has detailed car models and accurate race tracks that make you feel like a drift champion.
The game's main aim is to get as high a drift score as possible before your time runs out. While controlling your car, you can earn points by skillfully sliding around the bends. Getting the right speed and angle while drifting is the key to a perfect drift.
One of the most essential features of Real Drift Multiplayer is its online mode. You can show your drifting skills by competing with other players and have a chance to rise to the top of the leaderboard. You can compete with your opponents and fight for the best scores by participating in online races.
There are three different racing cars in the game. While you have an unlocked vehicle at first, you must use the rewards you earned in the game to unlock other cars. Each car has different features, and when choosing your vehicle, you can choose according to your playing style and preferences. These cars, which have different speeds, turning abilities, and controls, will offer a different driving experience.
Real Drift Multiplayer offers a realistic experience with its graphics. Detailed car models and race tracks attract players. In addition, there are three different game scenes: sunny, snowy, and at night. Each stage adds depth to the game with varying weather and lighting conditions. While drifting in a warm atmosphere in sunny scenes, you can show mastery on the slippery ground in snowy scenes and compete with impressive lighting effects in night scenes.
There are many ways to customize your car in the game. You can change the car color, choose the wheel model, and customize the details that make your vehicle unique. Options such as wheel camber, suspension tuning, engine boost, and car spoiler help you improve your car's performance and control. In this way, you can optimize your car according to your style and gain an advantage over your competitors.
Drift games are very popular with car enthusiasts and racing game lovers. Real Drift Multiplayer offers an immersive experience that appeals to anyone who wants to experience this passion. Standing out with its realistic graphics, impressive gameplay, and vast customization options, this game offers an ideal platform for you to showcase your drifting skills and compete with your opponents.
Real Drift Multiplayer stands out as a game that offers an exciting drifting experience. You can immerse yourself in the fascinating drifting world, customize your car and improve your skills by competing with other players. This game, which takes you to another world with its realistic graphics and impressive game mechanics, is an indispensable option for drift enthusiasts and car game lovers. Get your car, root the gas, and race to the highest drift scores! Get ready to join the excitement of Real Drift Multiplayer waiting for you.
Game Real Drift Multiplayer Free Download (full, pre-installed)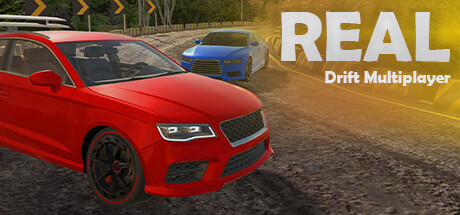 Real Drift Multiplayer Trailer
System Requirements
Minimum:

OS: Windows 8
Processor: Intel i3-6100U
Memory: 2 GB RAM
Graphics: Intel UHD Graphics 620
Storage: 300 MB available space
Free Download Real Drift Multiplayer Game
Full Game, latest version. Download for Free!